Michael Fleisher, Longtime Jonah Hex Writer, Passed Away
Longtime DC Comics writer, Michael Fleisher, who wrote a number of comics for the company in the 1970s and 1980s, especially a long run on Jonah Hex and an acclaimed run on Spectre with artist Jim Aparo in Adventure Comics, passed away in February at the age of 75 years old.
Fleisher first began working at DC Comics in the early 1970s. He had a contract to do a series of encyclopedias about Batman, Wonder Woman and Superman. He spent time at DC's offices doing research.
The encyclopedias about Batman, Wonder Woman and Superman are brilliant…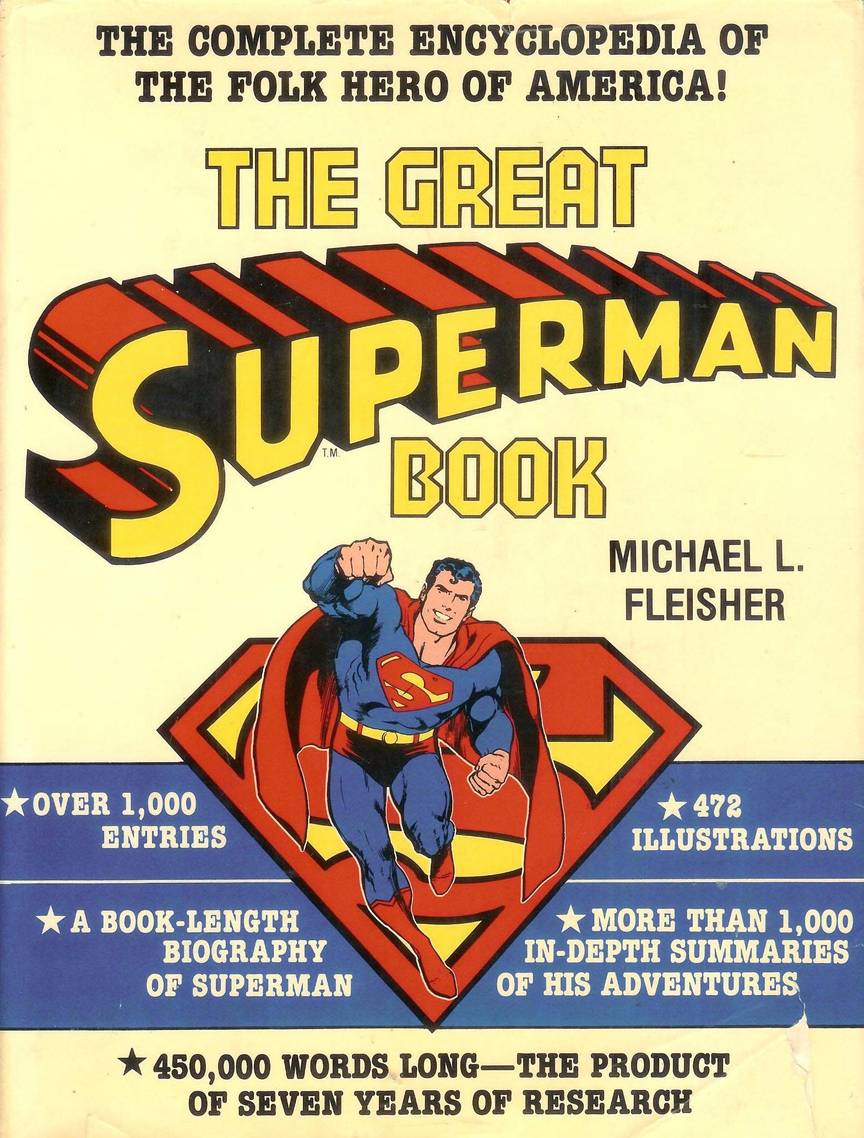 These were such amazingly researched volumes that they work great for readers now, over 40 years later.
He was at DC's offices so long that he ended up getting jobs there scripting a number of stories for DC's horror line of comics (led by editor Joe Orlando). Fleisher famously worked with Russell Carley, who would do lay outs of Fleisher's scripts (Carley would be credited as "script continuity"). Fleisher explained it to Peter Sanderson for when his Spectre stories were collected as, "When I first started writing comics, my friend Russell Carley, who's a fine artist, and I used to work on them together. We would get together on a Saturday afternoon and we plotted the story together. Then Russell would take the plot and break it down into panels, and I would write the script. I had never written any kind of script in my life."
Fleisher's career really took off when he was assigned the Jonah Hex feature in Weird Western Tales #22 in 1974.
Fleisher would then write the character for the next dozen years. Even when the series ended, Fleisher wrote a revamped version that took Hex into the future…
Fleisher worked in various editorial roles for Orlando and then Fleisher famously did a Spectre feature with Jim Aparo in Adventure Comics (edited by Orlando). The series was famously based on an experience that Joe Orlando had when he was mugged one night. Orlando wanted to bring back a ruthless hero that would be the true modern spirit of vengeance. That's what the Spectre feature was like. The Spectre would turn bad guys to salt, all sorts of things like that.
Infamously, that run on Spectre led to a lawsuit. In an interview with Gary Groth in Comics Journal, Harlan Ellison began to talk about Fleisher's work and, while praising his writing, described it as "crazy", "certifiable", "twisted", "derange-o" and a "lunatic". Fleisher sued the magazine, Groth and Ellison for $2 million in a libel suit. The jury found for the defense.
Fleisher got out of comic book writing and became an anthropologist and traveled the world doing humanitarian efforts. He had gotten back into writing in the last decade.
https://www.cbr.com/michael-fleisher...e-passed-away/