Tópico para a nova linha de títulos da DC, que começa a partir de janeiro/2018: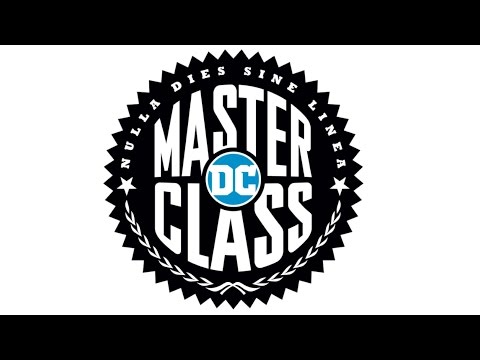 As revistas serão:
Ethan "Elvis" Avery just wanted to serve his country. Instead, he's been changed into a monster!
Tasked as the government's own living, breathing ticking time bomb, Ethan retains no control when the monster takes over. The beast is cheaper than a nuclear warhead and twice as effective, and Ethan fights to rein in the damage he unleashes when it springs free for one hour a day. With everyone around him in danger, Ethan struggles to contain the DAMAGE he inflicts on the DC Universe.
She's one of the DC Universe's deadliest assassins…and you've never heard of her. Super-strong, highly trained, armed with devastating and stealthy metahuman abilities, the Silencer is virtually invincible. Or at least she was. After decades as Leviathan's chief assassin, Honor Guest put in her time and managed to get out with her skin intact. Now she lives a normal life with a normal family in a normal house on a normal street. But the past has come back to haunt her in the form of her old employer and a deadly new mission...and Talia Al Ghul won't take no for an answer.
During the events of DARK NIGHTS: METAL, high school junior Derek James accidentally fell through a rift into the Dark Matter dimension! Now, as Sideways, he can create rifts in midair to leap through dimensions at will! But with that much power comes great liability—and tears are starting to form in the fabric of the space-time continuum…
Bound together by fate, and united by the spirit of exploration and hope for tomorrow, the Terrifics are bound from the Dark Multiverse of Metal! When Mr. Terrific, Metamorpho, Plastic Man and Phantom Girl find themselves literally bound together by a tragic accident, our team of unlikely allies must rely on one another to make their way back home. But a startling revelation on their return trip brings them face to face with a new mystery: Where in the universe is Tom Strong?
There is a secret history to the DC Universe of heroes who have protected humanity from the shadows since the dawn of time…heroes who can live forever. Enter the Immortal Men! The team, headed by the Immortal Man, has waged a secret war against the House of Conquest for countless years—but Conquest has dealt a devastating blow. When their base of operations, known as the Campus, is savagely attacked, the Immortal Men must seek out their last hope—an emerging metahuman known as Caden Park! Caden's emerging powers may be able to ensure the Immortal Men's survival—but will Conquest get to him first?
Joe Chamberlain is not just your average kid trying to get by in his chewed up and forgotten small town of York Hill—he also unknowingly made a deal with the devil that cursed him into BRIMSTONE! Now with the power of fire and destruction in the palms of his hands, Brimstone can turn his town around and seek revenge on the devil who cursed him—but in order to maintain his heroic form, Joe has to endure every second of the fiery pain burning from the inside out!
Characters live on borrowed time, running from death toward the greatest mysteries, wonders and terrors of the universe! It's a new cast on a new mission with the history and greatness of the original Challengers of the Unknown. The story starts with Challengers Mountain returning after having been missing for years, and only gets wilder from there…
THE UNEXPECTED orbits around a group of heroes who yearn to show the world that they're more than the sum of their past mistakes. It centers in on something we all face every day, wrestling with our pasts and the compromises we've made. THE UNEXPECTED is offering a second chance for these heroes, even if they don't all know they want one.
-------------
Expectativas? Gostaram das equipes criativas? Qual tem potencial para durar e quais serão canceladas em dois tempos?
VAMOS DEBATER!