Olá amigos, tópico oficial para o novo selo de quadrinhos da DC, o YOUNG ANIMAL, capitaneado pelo GERARD WAY: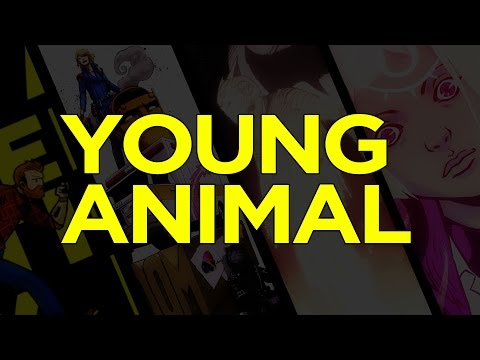 Títulos integrantes:
DOOM PATROL

This September, in the spirit of Grant Morrison's legendary run on the series, along with other classic incarnations of the characters, writer Gerard Way and artist Nick Derington will put their unique stamp on the world's strangest heroes taking on the universe's strangest villains.
SHADE, THE CHANGING GIRL

An alien takes over the body of a 16-year-old bully and must face the challenges of being a stranger in a foreign land, plus the consequences of a life she didn't live. Star Wars' Moving Target writer Cecil Castellucci and artist Marley Zarcone explore themes of madness, alienation, and the bizarre in this sci-fi thriller, with covers by Becky Cloonan. The new series hits shelves in October.
CAVE CARSON HAS A CYBERNETIC EYE

Writers Gerard Way and Jon Rivera, along with artist Michael Avon Oeming take readers on a strange adventure with DC Comics' Silver Age character Cave Carson, his cybernetic eye and his college–age daughter as they travel to dark places deep in the earth and mind. Catch this new series in October.
MOTHER PANIC

Meet Violet Paige, a celebrity heiress by day and brutal vigilante by night as she takes on the underbelly of Gotham City's high society. Hitting shelves in November, the series is written by Gerard Way and Jody Houser with art by Tommy Lee Edwards.